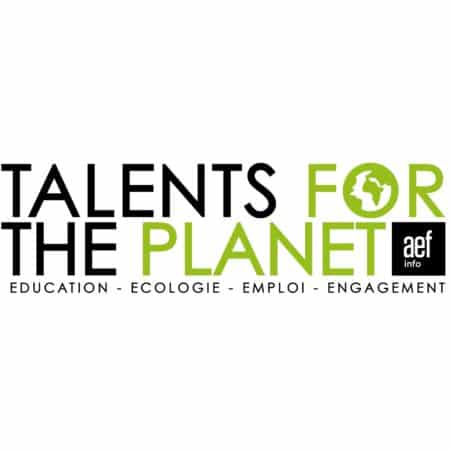 Talents for the Planet
Talents for the Planet est le premier salon grand public des emplois et des formations aux métiers de la transition écologique et sociétale.
Cet évènement a pour ambition de créer des liens entre un public large et le milieu académique, les entreprises, les entrepreneurs, le monde institutionnel, les associations, les ONG… Un rendez-vous intergénérationnel qui fédère les communautés, autour de valeurs et d'objectifs partagés.
Il fédère toutes les parties prenantes de la transition écologique et sociétale quelque soit leur secteur, leur type de structure et leur statut : start-ups, PME, grandes entreprises, associations, institutions publiques, universités, écoles, organismes de formation…
Lycéens, étudiants, jeunes diplômés, professionnels en quête de sens souhaitant rejoindre une société proche de ses valeurs, avoir les clefs pour accélérer la transition écologique et sociétale ou souhaitant se reconvertir, tous les profils pourront trouver des pistes pour concrétiser leur projet professionnel durable.
En savoir plus : Talents for the Planet
Découvrez d'autres événements : https://makeamove.fr/agenda-mobilite-durable/